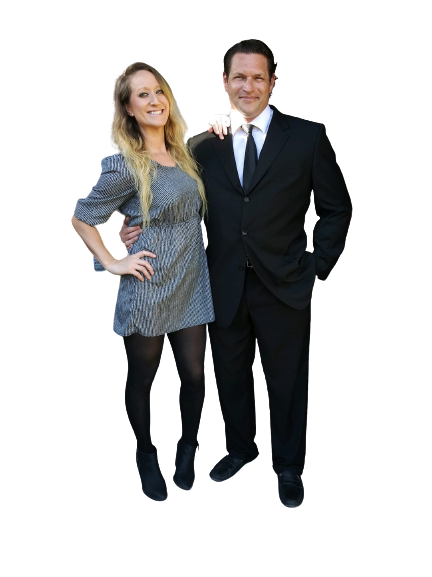 6-Figure Notary Signing Agent University






Meet Mark Sias & Grace Sias. Founders of Noble Notary & Legal Document Preparers
Together they built a solid 6-Figure Mobile Notary Business in the first year of business.
They run a top mobile notary & legal service business in the Daytona Beach Area. Their team has been processing 100s of transactions per month since launching, and now they want to teach you how to do it as well!
The are also the Authors of Amazon/Kindle best-seller:
"A Golden Pen"
They have even added additional services that proved to be equally as lucrative.
Grace & Mark have decided to pay it forward.
They have successfully mentored many to duplicate our
business model and methods.
They have systemized and streamlined the coaching even more due to
the demand.
They have decided to launch a mentorship & coaching session that is truly turn-key. 


Does This Sound Like You...
I need someone to hold me accountable
 I am all over the place and don't know where to start.
 I just started and I don't how to start and grow my notary business.
I want to fast-track my success.
I currently have no real process or coach to guide me.
I would love to get extra hands-on help and guidance on how to clearly build my notary business.
I am leaving money on the table because I don't price my services correctly.
  WE CAN HELP! 
✔️All The Info You Need To Start A Turn-Key Notary Business
✔️Jump Starting Your Business With A Simple 1-2-3 Step Process To Get Revenue Flowing Immediately!
✔️Step-By-Step Instructions, Videos, & Loads Of PDF Files
✔️Signing Service Vendors, Platforms & Directories To Get Connected With!
✔️Email Marketing: Our Exact Messages and over 2000 Leads
✔️Price Sheets, Invoice Templates, Vendor Contract Applications
✔️Cost Effective Marketing Methods
✔️Cheat Sheets
✔️How To Follow Up to Generate Repeat Business
✔️Easy To Start Side Hustles That Compliment Your Business
✔️How To Stand Out Above Competition and Out Rank Them On Google Maps!
100% Satisfaction Money-Back Guarantee
Need More Than Just A Course?
We offer The Ultimate Notary Mentorship which includes all the material & resources in Signing Agent University Plus:
1:1 Live Zoom Session: 3 Hours of Up Front Step-by Step Teaching
6 Month Of Phone Call Follow-Up To Keep You On Track!
Check your inbox to confirm your subscription